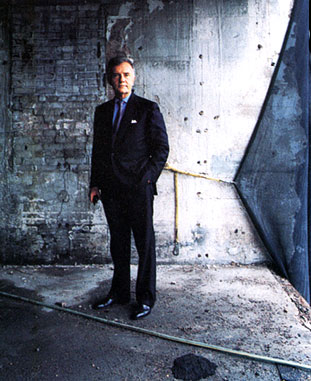 Mr. Daly at the Perry Street Development Site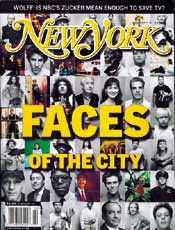 The Above Photo Appeared in New York Magazine's "Faces of New York."
Mr. Daly has worked as a Real Estate Broker for 40 years in New York, securing billions of dollars in loans for his clients. Many of the top real estate developers in the world have entrusted Mr. Daly to be their mortgage broker.
After 10 years of working as President of a separate Mortgage Brokerage, Mr. Daly began his own Brokerage in 1975.
In those 30 years, J. R. Daly & Sons has secured billions of dollars in financing for his clients. Under favorable and unfavorable times, Mr. Daly has struggled through to stake his claim as one of New York's premier commercial mortgage brokers. Mr. Daly has a B.A. from New York University.
Some of Mr. Daly's most notable deals include:
The Chanel Building, 15 East 57th Street
The Newport Office Center, Jersey City, NJ
15 Wallmarts for Harry Helmsley
The Hampshire House, Central Park South
1001 Park Avenue
970 Park Avenue
667 Madison Avenue
SoHo Grand and TriBeCa Grand Hotels
Mr. Daly thanks his clients for the opportunity to work for them.

For the last ten years, Mr. Daly's right hand and CFO has been Ms. Bonnie Tembeck. In addition to maintaining the accounts of the firm, Ms. Tembeck heads up the management of over a dozen commercial properties across the nation.

Thank you.

Click Here for Our Contact Info